John Roper
Chief Executive Officer
John's career began in Law Enforcement where he served in different roles for 15 years, such as Drug Abuse Resistance Education instructor, canine officer, and patrolman. He moved on to become a Field Director for the State of Alabama Child Abuse and Neglect Prevention Board, then to Senior Vice President of Affordable Housing for Volunteers of America Southeast. John was then named Executive Director with the United States Green Building Council for the State of Alabama. Prior to becoming Chief Executive Officer at The Arc of the Emerald Coast, John was Executive Director for Lighthouse Counseling Center in Montgomery. As a parent advocate of a special need's child, John understands the needs and challenges of the special need's community.
Email John Roper: jroper@arcecfla.org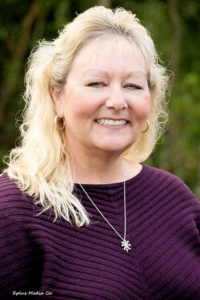 Suzanne Sanderson
Director of Finance
The Director of Finance assists the Executive Director in managing the fiscal affairs of The Arc of the Emerald Coast.  Suzanne is an integral part of the Arc EC team as she develops & recommends policy, establishes the procedure and ensures that the implementation of multiple fiscal programs are run efficiently, properly and within local, state and federal compliance.  We welcome Suzanne to the team.
Email Suzanne: ssanderson@arcecfla.org
Debbie Smith
Children's Center Director
Debbie has worked at Horizons since April 1992. She was appointed as Director of the Children's Center in May 2003. She is married and the mother of two and the grandmother of six. She feels a strong commitment to the children she serves. She believes that every child should be able to access child care.  Debbie earned her B.S. in Early Childhood Education and holds a Childcare Director's Credential.
Email Debbie Smith: dsmith@arcecfla.org 
Nikki Owen
Chief Administrative Officer

Nikki first joined The Arc of the Emerald Coast in October 1994.  Since that time, she has been providing supports and services to vulnerable adults and ensuring the safety of children in Okaloosa, Walton, and Santa Rosa Counties in a variety of capacities.  In her current position, Nikki diligently ensures that programs operate in accordance with all rules, laws, handbooks, and requirements of governing and accreditation bodies.  Nikki is certified by Professional Education Services, Inc. as an instructor for Therapeutic Alternatives in Crisis Training and completed Leadership Okaloosa as a member of the 2016-2017 class.  She is active in fundraising activities supporting The Arc of the Emerald Coast.  Nikki earned her A.A. from Okaloosa-Walton Community College in 1994, then graduated from the University of West Florida with a B.A. in Criminal Justice/Psychology in 2003.  She and her husband Gregg reside in Crestview and are the proud parents of twin daughters and two sons.
Email Nikki Owen: nowen@arcecfla.org
Mike Whitley
Chief Operations Officer

Mike happened upon his career in Developmental Disabilities as a parents of a daughter with disabilities.  His daughter, Meredith had several developmental disabilities and Mike quickly learned what it takes to become an advocate for those who cannot always advocate for themselves.  Mike and Meredith were very active for The Arc and United Way.  When Meredith passed away, Mike decided to continue what he had learned as a parent/advocate and started to work as a direct support staff for a provider agency. Mike continued his advocacy efforts with The Arc, serving as board president as well as being appointed by the governor to serve on the North Carolina Council on Developmental Disabilities all while completing his education in Human Services. Mike has completed Leadership Training through the Walton County Chamber  of Commerce and the Dale Carnegie Foundation.  Mike has a total of over 30 years' experience as a parent/advocate and as a professional. Mike stays busy on the beach and raising money for charities with his parrot head club. Mike and his wife, Debra have 2 sons and 2 daughters.
Email Mike Whitley: mwhitley@@arcecfla.org
Ashley Bauchwitz
Human Resources Coordinator
Ashley started off with The Arc of the Emerald Coast in January 2015 as a Teacher Assistant at the Children's Center, then moved to Administrative Assistant at the Center in July.  Ashley became the Human Resources Coordinator for the agency in September 2015.  She is responsible for the hiring process of new employees, scheduling employees for training and making sure certifications remain current.  Ashley manages workers compensation claims and works closely with Paychex (our payroll/HR company) to ensure our employees' needs are met.  Ashley has an A.A. in Liberal Arts then graduated from Northwest Florida State College with a B.A.S. in Project Management – Training and Development/Human Resources.  She enjoys crafting, baking, spending time with her family, and traveling, especially to Disney World.  Ashley is married to Michael Bauchwitz, who also works at The Arc of the Emerald Coast.
She enjoys crafting, spending time with her family, and traveling, especially to Disney World. She is married to Michael Bauchwitz, who also works at The Arc of the Emerald Coast.
Email Ashley Zaleske: abauchwitz@arcecfla.org
Debra Diemand
Infant-Toddler Development Specialist/Early Intervention Services Program Manager

Debra oversees the Birth to Three programs affiliated with Florida Early Steps.  She graduated with a BA in Developmental Science from the State University of New York at Plattsburgh. After touring the world with her military husband, they settled in Northwest Florida in 1991. Debra's first job with The Arc of the Emerald Coast began in 1992, at the Children's Center.  In 1994, she began working with the Birth to Three Program as an Infant-Toddler Development Specialist.  Debra continues to provide direct care early intervention services and became the Program Manager in 2006.
Email Debra Diemand: ddiemand@arcecfla.org

Renee Autry
Behavior Services Clinical Director
Renee joined our team in 2017. She is the Clinical Director and is responsible for behavior analytic support services.  She has an extensive background in working with people with intellectual and developmental disabilities. Renee started her career as a Qualified Intellectual Disability Professional in Mobile, Alabama at a day program in 1998.  She has worked in multiple areas of service from schools to residential homes.  Renee graduated with an M.S. in Community Counseling from The University of South Alabama in 2000.  In 2007, Renee became a Board Certified Behavior Analyst and has worked as a BCBA ever since.  Renee's hobbies include her participation in a Mardi Gras society, activities with her children, and exercise.
Email Renee Autry: rautry@arcecfla.org
Toni McCormick
Life Skills Development Manager

Toni is a life-long resident of the local area. She graduated from the University of West Florida with a B.A. degree in Psychology. Toni began volunteering at the agency formerly known as Horizons in August of 1998 to complete her internship for her degree. She became employed by Horizons in December 1998 as a direct care staff at the Adult Day Training Center in Fort Walton. After a year, she moved to the Supported Employment Program as an Employment Consultant where she worked for 3 years. In 2002 she was promoted to the Adult Services Manager over the FWB Adult Center. In 2005 she also took on managing the Support Services department which included Companion, Personal Supports (Community), and Respite services. In 2016, as a senior staff, Toni's responsibilities have evolved into overseeing and mentoring the managers at our two Adult Centers in FWB and Milton and our service manager for the Mobile Work Crew. She also manages the Supported Employment Dept in Fort Walton Beach and oversees our Milton Supported Employment dept.
Email Toni McCormick: tmccormick@arcecfla.org
April Gregory
Billing Coordinator
April owned and operated a licensed home daycare that opened in 1997, which began her journey with the special needs community.  She continued that path in 2000 when she became a direct care service provider with The Arc of the Emerald Coast.  In 2002, April ventured out to pursue other career avenues for several years, but could often be found advocating for others, even in the retail world.  She has always had a driving passion to advocate for those that need a bigger voice.  In July 2017, April returned to The Arc of the Emerald Coast as a direct support professional providing personal supports and supported living services.  She has always felt a calling towards this unique community of spectacular individuals.  April was promoted to Supported Living and Personal Supports Program Manager in January 2018 and then transitioned to Billing Coordinator in November 2020.  She has resided in the Okaloosa County area for more than forty years and is a 1994 graduate of Choctawhatchee High School.  April is the mother of four children and has two grandchildren.
Michael Bauchwitz
Adult Day Program Manager
Michael grew up living and working closely with individuals with developmental disabilities, starting from the time he attended the Children's Center.  Michael has worked at the Arc of the Emerald Coast since August 2005. Over this period, he has worked in several different direct care and manager capacities.  Michael currently oversees the Adult Day Programs in Fort Walton Beach and Milton.  Michael graduated from Fort Walton Beach High School in 2006, obtained his A.A. from Northwest Florida State College in 2009, earned a B.A. in Political Science from the University of West Florida in 2012, then went on to complete an alternative teacher certification program from Gulf Coast State College in 2014.  Through his various positions, Michael completed certification trainings in Social Security Work Incentives, Supported Employment, and Supported Living.  He finds his work very rewarding and fulfilling.  Michael enjoys traveling, reading, writing, exercising, and spending time with family and friends.  Michael and his wife Ashley live in Navarre and are the proud parents of two dogs, Cooper and Cassie.
Email: mbauchwitz@arcecfla.org
Doris Mack
Residential Habilitation Manager
Doris has worked at The Arc of the Emerald Coast since March 2004.  She has worked in several capacities, including; Behavior Technician, Supported Living Technician, and Group Home Manager.  Doris was promoted to Residential Habilitation Manager in September 2015.  She oversees the operation of five group homes in Okaloosa County and one Adult Day Training Center in Fort Walton Beach.  Doris loves helping group home residents set and achieve new goals.  She enjoys music, singing, dancing, and spending time with family.
Email: dmack@arcecfla.org
Krista Padgett
Community Living Manager
Krista is the newest member of our team, joining us in October 2020.  She is new to Florida, moving from Missouri.  Krista started working with people with disabilities in 2006.  She supervises our Supported Living and Personal Support programs.  Krista received her B.S. in Criminal Justice from Central Methodist University in 2013.  Since joining our team, Krista has jumped in to help with all fundraising events.  She is the proud mother of two sons and one daughter.  Krista loves the Florida lifestyle and enjoys spending her spare time at the beach.
Email:  kpadgett@arcecfla.org